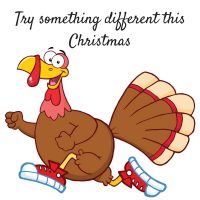 Be different this Christmas – STAND OUT or die!
Sounds brutal? Well, you hardly need me to remind you that over the next few weeks every business owner and party organiser in the country is going to get bombarded with the usual Christmas promotions from restaurants, hotels, pubs and party venues. So how do you stand out and make them look at your offer, instead of all the others?
Firstly, the good news. Luckily for you, most of your competition will be doing the 'same old same old'. That's sticking to tradition, doing what's 'safest', dropping off Christmas flyers with the 'same old same old' Turkey and Christmas pudding menus and a choice of either fixed price party menu for dinner, or even a fixed price party menu at lunchtime, but with an easy to ignore 10% discount. Oh, and the added extra of coffee, mince pies and crappy party hats.
NO SHIT, SHERLOCK!! BORING OR WHAT?!!
You see, in past decades businesses both large and small were happy to buy the 'same old same old'. Yes, I hear you say, "But Peter, Christmas is a time for tradition. We know what works best and people will always want Turkey and Christmas pudding". Yes, some will. But times have changed. Tradition is fine, but don't be traditional with your marketing!
Local newspapers, regional magazines and news websites are literally 'making hay while the sun shines' at the moment. They're taking a fortune from lazy, unimaginative restaurant, hotel and pub owners, who still think that a quarter page image of their 'Christmas Fayre' menu is going to stand out from every other quarter page 'Christmas Fayre' menu.
So the good news is that most of your competitors will be unimaginative, easy to forget and due to the nature of any hospitality business (especially at this time of the year), they're just too busy and controlled by their own business to come up with anything more imaginative. This goes for any segment of hospitality. Italian restaurants compete with Italian, Chinese compete with Chinese and so on. Everyone sticks to what they think is safe.
The even better news is that with a bit of stepping back, clever planning and entrepreneurial execution, you can really SMASH IT this Christmas. It's not too late to change your course slightly. Here are just a few Chrimbo business nuggets to consider, while endeavouring to stand out from your competition:
Christmas planning needs focused teamwork.
For example, never let either yourself or your chef design your offering or menu 'solo'. Work as a team. Yes, your chefs have to order, store, prepare, cook and serve, which is no mean feat during a crazy busy festive period. But, there needs to be balance, your creativity and ability to 'put your head above the parapet' to see what opportunities there are to do something that's different, balanced by the Head Chef's experience to work out what will work best, consistently and profitably.
Practice makes perfect.
Now you've come up with your 'stand out' Christmas offer and style of food and drink, make sure you practice it. Go through everything. Cook off all the dishes. Select the best ones, the ones that really deliver on taste and presentation, but also tick some other important boxes:
Can they be executed quickly and consistently, by the entire kitchen team?
Are all dishes in the menu hitting your targets on gross margin?
Will all the produce be available throughout the Christmas period?
Can your suppliers guarantee discounted price and quality as well as consistent supply?
Can the dishes and produce be used in other dishes during the festive period, not just for the 'Party Menu'?
Can they be adapted or exchanged for cheaper alternatives for discounted lunches or early week deals?
Will your party organisers and their guests remember SOMETHING that you did differently and excellently, that will encourage them to return again next Christmas and, even more importantly, in January and February, when you might usually be quiet?
Consider your business USPs.
Remember that business plan you wrote years ago? Back then, did you come up with some Unique Selling Points (USPs) for your business that would enable you to stand out from the competition? Better still, do you have some new unique strengths and aspects of your business, ones that your competitors don't have? :
What are your existing 'flagship' dishes and drinks? If you have some best-selling and most profitable drinks and dishes, then adapt them for Christmas. Don't forget them, give them a Christmas twist and FLAUNT THEM!
Do you have a private dining area, a secluded but popular table that can be promoted to smaller and exclusive parties prepared to book early in return for exclusivity?
Do you have an outside patio that could be transformed into a unique festive winter wonderland, instead of the usual barren and forgotten area for between-course smoking?
Be the best at marketing
Don't worry, we'll be dishing out more marketing nuggets over the next few blogs, but here's a taster:
Always consider your overall marketing strategy first and never forget the '3 Ms' in all that you do:

Market – who's your target audience?
Message – what can you say and how can you say it?
Media – which are the best and most cost effective channels and platforms to convey this message to your target audience, both online and offline?
Avoid the temptation of thinking about which media to use first. There's always a better way of reaching your target audience than being tempted into seasonal advertising deals by your local newspaper.
Work back from your financial targets.
Budget sensibly but never be frightened of investing wisely in your marketing efforts. It's not just about calculating your usual cost of acquiring a customer. Instead, consider what is the average lifetime VALUE of a customer?
Many party goers will be visiting your business for the first time. So remember that first impressions count. Quality marketing materials and professionally designed and printed flyers, menus and Christmas vouchers will almost always be noticed and will attract a higher spending customer.
If you want to double your Christmas sales, then it's going to be hard to achieve that by halving your spend on marketing. The good news is that most online advertising spend can be measured and visitors to websites and conversions to Christmas offer landing pages and bookings can be tracked.
Have a chat to our marketing partners at Captivate Hospitality if you're feeling nervous about marketing spend, or if you just want to make your marketing stand out a bit better.
Be focused – use your time wisely and target your ideal customers
Distractions and routine operational demands are the curse of every potentially successful hospitality entrepreneur. Marketing doesn't come easily to all of us, but consider some of the following:
Start your day, for the next 30 days, with a daily hour of creative marketing. Uninterrupted. It will make a huge difference and could result in a doubling of your usual Christmas profitability.
Contact last year's bookings and offer them first refusal on key dates. They'll love you for it.
Get on the phone and call your regular business owners and organisations. Sometimes the oldest ways work the best.
Befriend party organisers, secretaries, Pas and offer them a tasting evening.
Give all party organisers a free or discounted meal in January or February. Keep the relationship going. Customers are not just for Christmas!
Get your festive images, photos and captioned, personalised pictures sorted now – Christmas imagery sent out between now and the end of September will have an impact. After that, they won't.
Look at your diary or your online booking platform and FILL IT! That means offering discounted meals and promotions on quieter nights and sessions.
Offer early booking discounts. If you don't do it early, you'll inevitably end up doing it late!
Have a range of beautiful and meaningful vouchers and seasonal gifts designed and printed, asap.
In conclusion, step back and try to be different. Look at your business through your customers' and potential customers' eyes. As we say at Innventive, "Look at it, Plan it, SMASH IT!"
Watch out for and use our Christmas Party Planning Blogs over the next 2 weeks.
Further guidance, including marketing tools, booking sheets and training packs will be available as free downloads from our FREE RESOURCES section on www.hospitalityentrepreneur.com
If you're looking for a third party opinion or 1:1 chat and review of your Christmas plans and business objectives, why not visit www.innventive.co.uk or ping me an email on peter@hospitalityentrepreneur.com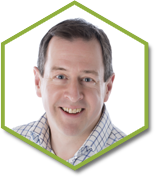 By Peter Austen, Business Planning and Operational Coach (www.innventive.co.uk) and Founder of Hospitality Entrepreneur (www.hospitalityentrepreneur.com)
© 2016 All rights reserved www.hospitalityentrepreneur.com