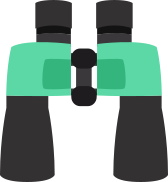 Take a Breather!
We all know how demanding this industry is and how difficult it is to make time to step back, take a breather and start controlling and growing your business before it ends up controlling you.
Taking a breather and then looking at your business, warts n'all, is mandatory to identify strengths and weaknesses across your strategy, proposition, people and customer experience.
An Expert View
Peter and his expert team can provide you with a new set of eyes, usually with our trademark Business Health Check, benchmarking results before advising where positive change can be made.
We'll score you on the fundamental elements that we know, through experience, will allow your business to work brilliantly and profitably or help you to take it from good to GREAT.
Interested?
Contact us if you want to step back and let us look at your business.