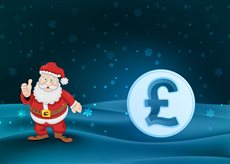 Hard to believe on a hot August day like today, but any day now the weather becomes distinctly more autumnal and the kids start back at school. It's no wonder most businesses and party organisers choose their Christmas party venue in September. But how do you make sure that your business takes advantage of this crucial month coming up and how can you achieve a calmer and more profitable Christmas season?
Firstly, remember that every business owner and party organiser is going to get bombarded with crazy recommendations from their colleagues and inundated with emails from restaurants, hotels, pubs and party venues all offering, pretty much, the 'same old same old'. Although I could go on for hours about how to stand out in a sea of average Christmas 'Party Fayre', I'll leave that to tomorrow's blog as I feel it's even more important to warn operators against making the usual 'Vanity over Sanity' (sales over profit) mistakes first.
Having met a brilliant yet somewhat misguided chef last year, who boasted that his restaurant's Christmas takings paid for the rest of the winter, just how many of your senior staff think the same way? Do they have any real grasp of the fundamental financials?! Takings certainly aren't everything and a poorly planned Christmas period can even end up costing the business. So, whilst ensuring that this is your best ever Christmas period for bookings and covers, don't forget to plan and project your costs and profitability – crackers, mince pies 'n all!
Time can also be wasted if the season and build up is poorly planned and executed. However, you really can get the phone ringing 'OFF THE HOOK' and FILL up your inbox with enquiries any day now if you follow and use our Christmas Party Planning Blogs over the next 2 weeks.
Just for a starter, manage your Christmas bookings more effectively and offer an even greater experience to many first time visitors, by using some of our tried and tested '12 Tips of Christmas', all of which we'll expand upon over the next 2 weeks:
Know your goals – Set a target for what you want to achieve from your Christmas bookings. How many covers are you looking to do? What is your anticipated and essential turnover and, most importantly, what is the target profit for each party and gross margin on each meal and each dish? Believe it or not, this is the one meal that rarely gets costed out properly.
Have a Christmas 'Master Plan' and co-ordinator – Get yourself organised with a super-efficient Christmas coordinator who is focused on being the ideal friendly, personable, 'efficient-yet-caring' point of contact for all of your Christmas enquiries. You probably know who that is already? Just don't have everyone – customers and staff – relying on YOU!
Christmas staff bonus – Consider introducing an incentive to your key staff and overall team if they achieve or, even better, exceed your expectations for Christmas and you hit your bookings and profit targets; it's a great time of year to have everyone pulling in the same direction and a well thought out Christmas bonus package is one of many ways to retain your best members of staff for the year ahead.
Have a BULLET PROOF SYSTEM – Are all your Christmas packs ready to be sent out yet? Have you factored all promotional costs in your sales and profit projections? Do you have an easy to use enquiry form and process for your target audience?  Are you asking for deposits, and pre-payments, as well as pre-orders? Are all of your staff familiar with the Christmas bookings policy? Get a BULLET PROOF system and plan in place now!
Turn enquiries into bookings – Most businesses will contact a number of venues before confirming their Christmas party; so how can you stand out and do you have a process in place for managing these enquiries swiftly and efficiently, because this may play a big part in the customer confirming their booking with you!
Confirm all bookings professionally – Don't assume that an enquiry is a confirmed booking, so do gain some commitment from your customers as early as possible, through either a signed booking form or paid deposit, as you don't want an empty restaurant because you 'assumed' that provisional table of 25 was actually turning up!
Remember Social Media – Harness the power of Social Media to communicate with all of your potential Christmas guests from now on; encourage them to follow you on Instagram, Twitter, Facebook etc.
Let the kitchen know what's going on – A well organised pre order system can be a real asset to the kitchen during this busy and potentially profitable period; give the Head Chef daily and weekly updates from now on, because this will help them manage not only ordering but food deliveries, storage and preparation as well.
Promote your business for 2017 – Are January & February traditionally quieter months in your business? Consider introducing 'bounce back' discount offers and vouchers for these quieter periods and handing them out to each guest at all of your Christmas parties.
Look after the party planners – Organising the works Christmas party is generally a thankless task, so consider rewarding each Christmas party planner with a complimentary meal or gift; they will soon become your biggest fans.
Know your availability – As you are filling your Christmas bookings diary, it is important to have a snapshot of the available tables that you have left because you don't want to be trawling through the diary looking for small gaps. If you don't have an online table booking platform, don't worry – set up a simple spread sheet or similar to manage this process.
Take note and REVIEW – Organise a staff meeting in January to analyse the Christmas period while it is still fresh in everyone's minds, carry out a simple 'SWOT' (Strengths, Weaknesses, Opportunities and Threats) or, better still a 'WWW x 3' analysis ('What Worked Well?', 'What Didn't Work Well? And 'What Would Work Better?') alongside a profit and loss report and use this information as a firm foundation for next Christmas.
These '12 Tips of Christmas' are just an introduction, so watch out for and use our Christmas Party Planning Blogs over the next 2 weeks.
Further guidance, including booking sheets and training packs will be available as free downloads from our FREE RESOURCES section on www.hospitalityentrepreneur.com
If you're looking for a third party opinion or 1:1 chat and review of your Christmas plans and business objectives, why not visit www.innventive.co.uk or ping me an email on peter@hospitalityentrepreneur.com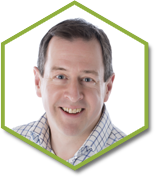 By Peter Austen, Business Planning and Operational Coach (www.innventive.co.uk) and Founder of Hospitality Entrepreneur (www.hospitalityentrepreneur.com)
© 2016 All rights reserved www.hospitalityentrepreneur.com